Brandi Rashidian – Clinic Director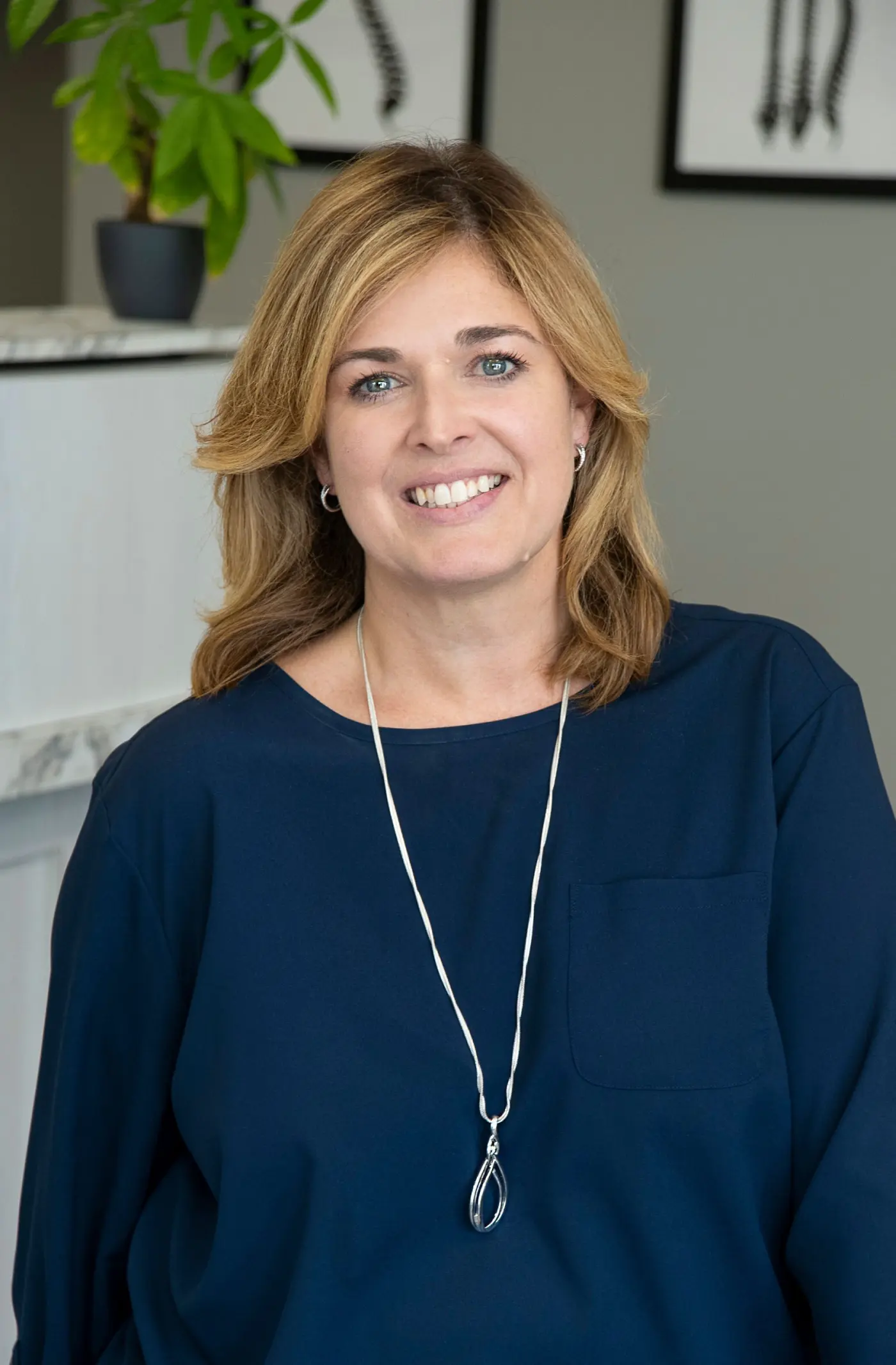 Brandi grew up in the Midwest with chiropractic care as a part of her normal wellness regime, so it is no surprise that she ended up marrying one of the 3 most skilled Chiropractic Physicians this area has ever seen. Brandi and Dr. Amir have been married for 14 years and have 3 active little boys. Brandi and Dr. Amir started Mid Atlantic Chiropractic Center together 13 years ago and have really loved becoming an integral part of the Frederick Community. When Brandi isn't taking care of the boys or the Clinic, she really enjoys sharing her gift of hospitality. She is known for hosting dinners and parties for the Clinic staff, family, and friends even sometimes at a moment's notice. She has also been found using her skills and talents in the area of event planning assisting non-profits such as Habitat For Humanity of Frederick County and also Grace Community Church where they attend regularly as a family. She truly has a passion for Chiropractic and loves hearing patients share stories of their success.
When asked to give one piece of advice for individuals new to chiropractic care she said this, "Don't let chiropractic care be your last resort. I have seen so many people suffer for far too long that could have been helped far sooner than they were otherwise. I have heard so many people over the years say, I wish I would have come sooner. One problem is that most of us are willing to spend a lot of money on the next big "quick fix" but the reality is that sometimes it takes time to achieve our health goals. Stop listening to the naysayers and just be willing to do something you have never done and maybe you will get the results you have never gotten! You deserve to be happy, healthy, and pain free."
Kristen Willard – Lead Clinical Trainer
Kristen joined the team in March of 2017. Kristen received her associate's degree in Medical Assisting through FCC where she graduated with honors. She also is a Certified Chiropractic Assistant. Kristen enjoys seeing how chiropractic care has improved the lives of her patients. She looks forward to continuing to see her patients achieve their goals and improve their health. Kristen is originally from California and moved to Maryland 13 years ago. Her favorite thing about living in Maryland is the changing seasons; she is one of those unique individuals who especially enjoy Maryland winters! She enjoys getting back to visit family and spending time with her husband. Prior to joining the team and receiving care, Kristen experienced severe pain and tingling all throughout her legs and feet, with occasional tingling throughout the entire body. The pain was so severe that it made the simplest things nearly impossible. On one occasion, she was trying to grocery shop and the pain became so overwhelming that she became nauseous and barely made it out of the store before she collapsed.
She had to wear compression braces daily just to walk. After seeing medical doctor after medical doctor and being told they did not know what was wrong and "sometimes things just happen" and they do not know why she began to give up hope. After her first adjustment, the tingling was gone. The pain has subsided for the most part, but even her worst day is 85% better than it used to be. She no longer has to wear braces daily and has started getting back to the things she enjoys, such as exercising and shopping. She is truly grateful for the life-changing effects chiropractic has had in her life, and loves helping others reach their goals as well.
Terry has been a licensed Chiropractic Assistant for over 10 years.  She joined MACC in September of 2022, and is the Front Desk Lead at our North location.  As a mother of 5 boys, she and her family enjoy a variety of sporting activities including skiing, hiking, biking, fishing, hunting, kayaking and golfing.  She completed her first and final half marathon four years ago and has since hung up her running shoes.  Terry and her husband, Carl, are looking forward to  being first-time grandparents to baby girl Struss (finally) in March of 2023!   She and her family enjoy vacationing in Hawaii where they used to live many years ago.
Being part of MACC has allowed her to share chiropractic with all of her family and friends.  She enjoys seeing patients realize the value of chiropractic care and how their lives have improved.  She would love for Chiropractic care to be recognized as the number one drugless health solution. 
Mid Atlantic Chiropractic Center - Expert Chiropractors in Frederick, MD
WE ARE ON THE GROW
In 2020, with tremendous pride and excitement, we announced that Mid Atlantic Chiropractic Center was expanding to better serve the health needs of our growing community. In August of 2020, our new state-of-the-art office was officially opened to the Frederick community. This office is located at 2480C Osprey Way South in the beautiful Market Square shopping center, directly across from the One Life Fitness gym.
MACC was established in 2006 by Dr. Amir Rashidian. Now he, and his world-class team, are consistently bringing the same amazing care that has made MACC a leader in the healthcare profession and the choice of thousands in the greater Frederick community. To schedule an appointment or enjoy a tour of our new office, call our office number 301-698-0001.
Mid Atlantic Chiropractic Center is a top-ranked provider of chiropractic care for patients of all ages, employing hands-on techniques and state-of-the-art technology to assess and treat a broad array of medical conditions. In fact, we received the great honor of winning Frederick News Post's 2020 Award for Best Chiropractor! We are so humbled by this award and look forward to continuing to serve Frederick for many years to come! At Mid Atlantic Chiropractic Center in Frederick, MD, we offer holistic, patient-centered chiropractic care for neck pain, back pain, sciatica, herniated discs, and migraines, as well as pediatric chiropractic care and posture corrections for adults and children. With two convenient Frederick locations, we are well-equipped to help the residents of Frederick County achieve greater health than they ever imagined possible. Mid Atlantic Chiropractic Center welcomes new patients, give us a call today!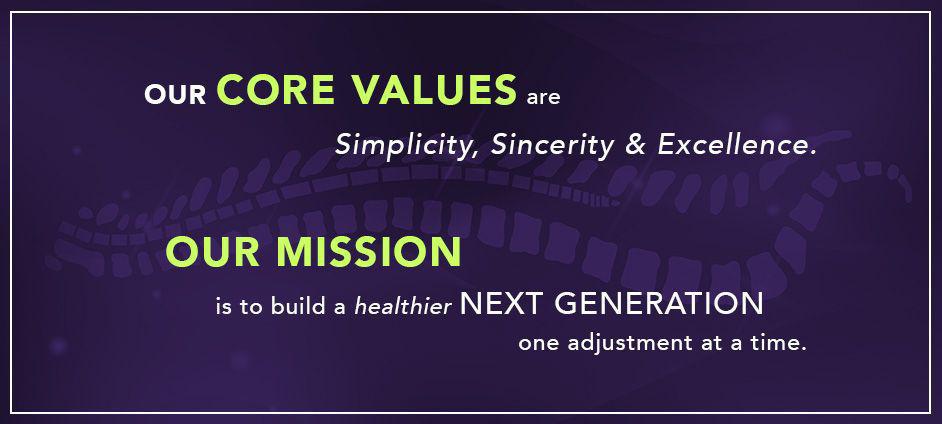 Sharone F
"My family relies on the Mid-Atlantic Clinic for our medical needs. The staff there is always friendly, courteous and the Rashidians are seriously wonderful people!"
Jonathan T
"Office staff is always pleasant and on top of their game. 6 years ago i crawled into his office and walked out the same day. I would highly recommend him and his staff"
Amber T
"Dr. Amir is the best! He helped me I threw out my back last year. I go to him every week for an adjustment. He is so wonderful. I would highly recommend this place."
Eugene B.
"As always, you do a great job of taking care of my back. Carol and i wouldn't go anyplace else for our chiropractic care!"
Abigail R.
"You all are the best! You always treat everyone with honest kindness and true caring. Helping people to lead a better, stronger life is obviously your goal."
Donna P.
"The staff is warm, friendly and welcoming, and Dr. Amir is just amazing. This practice is upbeat, fun and truly does support the health of the whole patient."
April D.
"I love my chiropractor & the friendly staff! I feel comfortable @ MidAtlantic before my adjustment relief. Have been a client for 7 years and look forward to many more."
Kathleen N.
"Dr Rashidian continues to provide excellent care. He is kind, precise, and gentle but effective with his adjustments 🙂 Your new "digs" are beautiful!"
Ed R.
"I have long track record of working with chiropractors and Dr. Rashidian is the best by far. He will change your life for the better."
Ashton H.
"Everyone was super nice and informative. They actually listen to your problems and want to help! Very refreshing."
Alice F.
"I had an adjustment yesterday and it really made a difference. Dr. R is knowledgeable and very good. I'm pleased to have him as my Chiropractor for over 4 years."
Krista L.
"I would recommend to anyone no matter what your health status. MACC is part of my family now and forevermore"
Judy R.
"The folks are caring and attentive. I always feel better after an appointment!"
Jennifer U.
"I would recommend Mid Atlantic Chiropractic to anyone.. They changed my life."
Mardelle H.
"Dr. Amir is WONDERFUL! He listens to your concerns and questions, and truly cares about you, as does the entire staff at Mid Atlantic Chiropractic Center!"
Verified Patient
"After my first set of treatments, my pain in my neck was lessened, my back felt straighter and I was more confident in the way I felt and the way I looked."
Stephen S.
"Great service, great people"
Carol & Gene Buckalew
Our family has a long term relationship with MAC. Our needs were addressed directly in our first visits and we were given an detailed program to follow.