At The Mid Atlantic Clinic of Chiropractic, we take great pride in providing the finest chiropractic wellness care to our patients. Below is a sampling of the different chiropractic services we offer in our Frederick office.
Chiropractic Care
We provide advanced spinal correction utilizing state of the art chiropractic techniques. Never in the history of chiropractic have we been able to provide the level of help and expertise that now exists. These newer correction methods are even safer, more comfortable and more effective than ever before. Our doctors have years of training and experience in spinal adjustment.
Corrective Exercises and Spinal Rehabilitation Program
We teach our patients special "blueprint" exercises designed just for them to help strengthen and correct their own unique problem. These exercises can be performed in the comfort of your own home and can improve the effectiveness of your spinal correction by as much as 30-40%. In addition to skeletal misalignment, muscles and connective tissues can be out of place or strained by improper alignment and use. Specific exercises and stretches can help your body stay in balance and in health.
Lifestyle Advice
We often find it helpful to "coach" our patients on certain activities they should avoid or do differently to avoid aggravating their particular health challenge. Our goal is to help every patient achieve a fulfilling and happy lifestyle full of the activities they enjoy most. We recognize that each patient is a whole person, and helping them reach true health and wellness is a collaborative effort between our professionals and our patients.
Nutritional Counseling
We provide specific recommendations on nutritional supplements and healthy food choices to enhance our patient's return to optimal health. Do you know which supplements and vitamins are good for you? Our doctors can provide a structured nutritional program based on your individual needs.
Cox Flexion Distraction
Cox® Technic is a spinal manipulation that relieves back pain, leg pain, neck pain, arm pain, and a host of other spinal related conditions…disc herniation, spinal stenosis, post-surgical continued pain, and pregnancy-related back pain.
Cox Technic is non-surgical, doctor-controlled, hands-on spinal manipulation performed with the patient lying on The Cox Table, a proprietary, specially designed chiropractic instrument. This table permits the effective administration of flexion-distraction and decompression adjustment and manipulation.
Well-researched and documented, flexion-distraction and decompression helps relieve spinal pain and return patients to their desired quality of life by …
dropping intradiscal pressure to as low as -192mm Hg
widening the spinal canal foraminal area by 28%
reducing pressure on the spinal nerves
returning motion to the spinal joints
The goal of Cox Technic is to help the spinal pain patient go from "pain" to "no pain" as quickly as possible following the "rule of 50%" which governs the Cox Technic System of Spinal Pain Management.
Spinal & Postural Screenings
Posture and spinal screenings can reveal important health information and unlock the door to improved health and well-being. We provide detailed and comprehensive screenings at our office. Contact us today to arrange a screening for yourself and your family members.

Foot Levelers
Support for your entire body
Most orthotic companies only support one arch. When only one arch is being supported the problem shifts to another part of your body. Functional orthotics support the three interconnected arches of your foot, the plantar vault. The structural support for the entire body's equilibrium is gained from your feet's plantar vault.
Specifically made for YOU
Unlike generic, over-the-counter orthotics, our Functional orthotics are individually designed for your unique postural problems — not just problems with your feet. We believe that correcting imbalances in your feet can properly align your spine and pelvis.
Our Functional orthotics offer more than just short-term symptom relief. They also promote whole-body wellness for your life.
Mid Atlantic Chiropractic Center - Expert Chiropractors in Frederick, MD
WE ARE ON THE GROW
In 2020, with tremendous pride and excitement, we announced that Mid Atlantic Chiropractic Center was expanding to better serve the health needs of our growing community. In August of 2020, our new state-of-the-art office was officially opened to the Frederick community. This office is located at 2480C Osprey Way South in the beautiful Market Square shopping center, directly across from the One Life Fitness gym.
MACC was established in 2006 by Dr. Amir Rashidian. Now he, and his world-class team, are consistently bringing the same amazing care that has made MACC a leader in the healthcare profession and the choice of thousands in the greater Frederick community. To schedule an appointment or enjoy a tour of our new office, call our office number 301-698-0001.
Mid Atlantic Chiropractic Center is a top-ranked provider of chiropractic care for patients of all ages, employing hands-on techniques and state-of-the-art technology to assess and treat a broad array of medical conditions. In fact, we received the great honor of winning Frederick News Post's 2020 Award for Best Chiropractor! We are so humbled by this award and look forward to continuing to serve Frederick for many years to come! At Mid Atlantic Chiropractic Center in Frederick, MD, we offer holistic, patient-centered chiropractic care for neck pain, back pain, sciatica, herniated discs, and migraines, as well as pediatric chiropractic care and posture corrections for adults and children. With two convenient Frederick locations, we are well-equipped to help the residents of Frederick County achieve greater health than they ever imagined possible. Mid Atlantic Chiropractic Center welcomes new patients, give us a call today!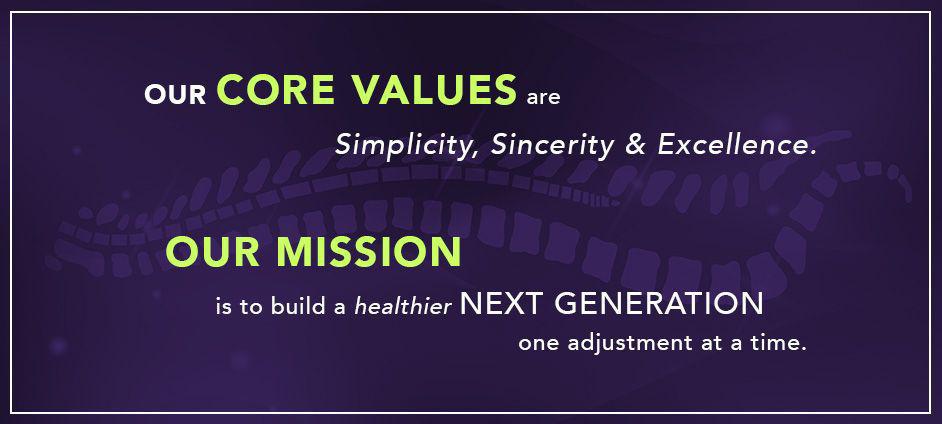 Sharone F
"My family relies on the Mid-Atlantic Clinic for our medical needs. The staff there is always friendly, courteous and the Rashidians are seriously wonderful people!"
Jonathan T
"Office staff is always pleasant and on top of their game. 6 years ago i crawled into his office and walked out the same day. I would highly recommend him and his staff"
Amber T
"Dr. Amir is the best! He helped me I threw out my back last year. I go to him every week for an adjustment. He is so wonderful. I would highly recommend this place."
Eugene B.
"As always, you do a great job of taking care of my back. Carol and i wouldn't go anyplace else for our chiropractic care!"
Abigail R.
"You all are the best! You always treat everyone with honest kindness and true caring. Helping people to lead a better, stronger life is obviously your goal."
Donna P.
"The staff is warm, friendly and welcoming, and Dr. Amir is just amazing. This practice is upbeat, fun and truly does support the health of the whole patient."
April D.
"I love my chiropractor & the friendly staff! I feel comfortable @ MidAtlantic before my adjustment relief. Have been a client for 7 years and look forward to many more."
Kathleen N.
"Dr Rashidian continues to provide excellent care. He is kind, precise, and gentle but effective with his adjustments 🙂 Your new "digs" are beautiful!"
Ed R.
"I have long track record of working with chiropractors and Dr. Rashidian is the best by far. He will change your life for the better."
Ashton H.
"Everyone was super nice and informative. They actually listen to your problems and want to help! Very refreshing."
Alice F.
"I had an adjustment yesterday and it really made a difference. Dr. R is knowledgeable and very good. I'm pleased to have him as my Chiropractor for over 4 years."
Krista L.
"I would recommend to anyone no matter what your health status. MACC is part of my family now and forevermore"
Judy R.
"The folks are caring and attentive. I always feel better after an appointment!"
Jennifer U.
"I would recommend Mid Atlantic Chiropractic to anyone.. They changed my life."
Mardelle H.
"Dr. Amir is WONDERFUL! He listens to your concerns and questions, and truly cares about you, as does the entire staff at Mid Atlantic Chiropractic Center!"
Verified Patient
"After my first set of treatments, my pain in my neck was lessened, my back felt straighter and I was more confident in the way I felt and the way I looked."
Stephen S.
"Great service, great people"
Carol & Gene Buckalew
Our family has a long term relationship with MAC. Our needs were addressed directly in our first visits and we were given an detailed program to follow.