Our mission is building a healthier next generation one adjustment at a time.
Core Values: simplicity, sincerity, excellence
Please submit resume, cover letter, and references via email to frontdesk@midatlanticclinic.com or fax to 301-698-0031
Chiropractor:
If you are a chiropractor like Dr. Amir, you worked hard to become a chiropractor and you did that so you could enjoy a career doing what you love and having the financial freedom that comes when you create value in the lives of your patients.
At the Mid-Atlantic Chiropractic Center, we are fortunate to be in a situation where we don't have the insurance hassles that most other offices need to deal with. We are blessed with a team of upbeat, energetic professionals who get to spend their days serving high caliber patients who are committed to the chiropractic lifestyle. Also, our marketing is automated so there is no guess-work as to how and where we will acquire our new patients.
We are located in the beautiful city of Frederick, with beautiful farmland, mountains, valleys, rivers, and lakes. We are within an hour's drive to Baltimore and Washington, DC. Historic downtown Frederick is consistently ranked among the top 10 downtowns in America. Frederick is rapidly growing in population and has increased by 20% in the past 15 years. It is an excellent and safe place to live and raise a family.
We have been building our practice and helping people achieve wellness since 2006. We are a fast growing and successful wellness-based family practice. Currently, we are a team of three doctors and three staff members. We are looking to add two more chiropractors to our team. Because of our great track record, we are extremely selective in who we hire to join our team. We are looking for someone who fits our culture, demonstrates the value of excellence, has exceptional adjusting skills and desires to work hard enough to earn the title of partner in the practice.
The person who qualifies will receive:
A high, competitive salary
A performance-based incentive bonus plan
Paid malpractice insurance
Health insurance allowance
Paid continuing education
Clinical coaching
Paid vacations and personal leave time
Relocation assistance
Lucrative partnership opportunity
Send us via email (hr@midatlanticclinic.com) your CV and a cover letter in which you answer the following questions. Write "Associate Doctor Position" in the subject line.
Why did you become a chiropractor?
What do you hope to accomplish in your career as a chiropractor?
Please respond quickly as this opportunity may not be available for long.
Full Time Front Office Coordinator/Receptionist/Chiropractic Assistant
– Frederick, Maryland
We are a fast-paced and growing Chiropractic office that emphasizes on education and professional growth in search of a professional and friendly multi-tasker.
The ideal candidate can prioritize, is empathetic, self-directed and experienced in Microsoft Office Suite and Google Calendar.
Prior EMR/EHR, medical office, and customer service experience required. Radiology certification a plus.
Duties include, but are not limited to:
Patient care coordination
Managing patient's schedules, care plans, and paperwork
Answering phones
Patient Routing
Must be comfortable at a computer typing and being on your feet for the entirety of your shift.
Normal Office hours include nights and weekend.
Please include resume, cover letter, and references.
Mid Atlantic Chiropractic Center - Expert Chiropractors in Frederick, MD
WE ARE ON THE GROW
In 2020, with tremendous pride and excitement, we announced that Mid Atlantic Chiropractic Center was expanding to better serve the health needs of our growing community. In August of 2020, our new state-of-the-art office was officially opened to the Frederick community. This office is located at 2480C Osprey Way South in the beautiful Market Square shopping center, directly across from the One Life Fitness gym.
MACC was established in 2006 by Dr. Amir Rashidian. Now he, and his world-class team, are consistently bringing the same amazing care that has made MACC a leader in the healthcare profession and the choice of thousands in the greater Frederick community. To schedule an appointment or enjoy a tour of our new office, call our office number 301-698-0001.
Mid Atlantic Chiropractic Center is a top-ranked provider of chiropractic care for patients of all ages, employing hands-on techniques and state-of-the-art technology to assess and treat a broad array of medical conditions. In fact, we received the great honor of winning Frederick News Post's 2020 Award for Best Chiropractor! We are so humbled by this award and look forward to continuing to serve Frederick for many years to come! At Mid Atlantic Chiropractic Center in Frederick, MD, we offer holistic, patient-centered chiropractic care for neck pain, back pain, sciatica, herniated discs, and migraines, as well as pediatric chiropractic care and posture corrections for adults and children. With two convenient Frederick locations, we are well-equipped to help the residents of Frederick County achieve greater health than they ever imagined possible. Mid Atlantic Chiropractic Center welcomes new patients, give us a call today!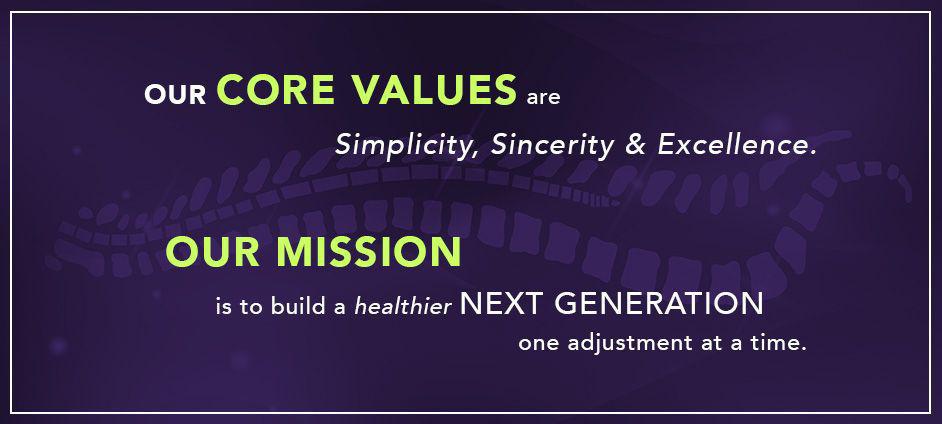 Sharone F
"My family relies on the Mid-Atlantic Clinic for our medical needs. The staff there is always friendly, courteous and the Rashidians are seriously wonderful people!"
Jonathan T
"Office staff is always pleasant and on top of their game. 6 years ago i crawled into his office and walked out the same day. I would highly recommend him and his staff"
Amber T
"Dr. Amir is the best! He helped me I threw out my back last year. I go to him every week for an adjustment. He is so wonderful. I would highly recommend this place."
Eugene B.
"As always, you do a great job of taking care of my back. Carol and i wouldn't go anyplace else for our chiropractic care!"
Abigail R.
"You all are the best! You always treat everyone with honest kindness and true caring. Helping people to lead a better, stronger life is obviously your goal."
Donna P.
"The staff is warm, friendly and welcoming, and Dr. Amir is just amazing. This practice is upbeat, fun and truly does support the health of the whole patient."
April D.
"I love my chiropractor & the friendly staff! I feel comfortable @ MidAtlantic before my adjustment relief. Have been a client for 7 years and look forward to many more."
Kathleen N.
"Dr Rashidian continues to provide excellent care. He is kind, precise, and gentle but effective with his adjustments 🙂 Your new "digs" are beautiful!"
Ed R.
"I have long track record of working with chiropractors and Dr. Rashidian is the best by far. He will change your life for the better."
Ashton H.
"Everyone was super nice and informative. They actually listen to your problems and want to help! Very refreshing."
Alice F.
"I had an adjustment yesterday and it really made a difference. Dr. R is knowledgeable and very good. I'm pleased to have him as my Chiropractor for over 4 years."
Krista L.
"I would recommend to anyone no matter what your health status. MACC is part of my family now and forevermore"
Judy R.
"The folks are caring and attentive. I always feel better after an appointment!"
Jennifer U.
"I would recommend Mid Atlantic Chiropractic to anyone.. They changed my life."
Mardelle H.
"Dr. Amir is WONDERFUL! He listens to your concerns and questions, and truly cares about you, as does the entire staff at Mid Atlantic Chiropractic Center!"
Verified Patient
"After my first set of treatments, my pain in my neck was lessened, my back felt straighter and I was more confident in the way I felt and the way I looked."
Stephen S.
"Great service, great people"
Carol & Gene Buckalew
Our family has a long term relationship with MAC. Our needs were addressed directly in our first visits and we were given an detailed program to follow.