Chiropractor talks blocking allergies without medicating
Posted on May 11, 2016 by MACC Admin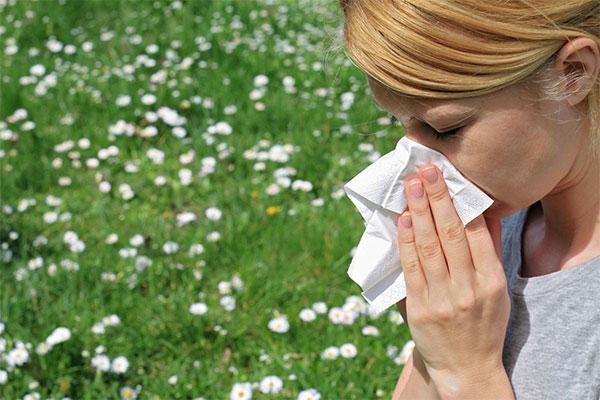 Photo courtesy Fotolia/TNS – Allergy medications that you can buy without a prescription are considered relatively safe and can be taken on a long-term basis, but may not be the best treatment option if your allergy symptoms are severe or if symptoms persist despite medication.
May 9, 2016 – Frederick News Post
It's the time of year where many people cannot function without the constant aid of an allergy pill.
Amir Rashidian, a chiropractor with Frederick's Mid-Atlantic Chiropractic Center, has a different idea involving using nutrition and various supplements to reduce inflammation and stop a problem before it really has a chance to start.
Rashidian has been giving presentations throughout the area after saying he saw many patients who had nervous system imbalances that triggered an allergy response. Since he doesn't tend to prescribe drugs, he gives them nutritional advice in addition to spine work. After some time, patients would tell him they didn't need allergy pills anymore.
The main step he recommends is a liver cleanse which he says reduces inflammation and histamine in people's bodies. The cleanse Rashidian suggests lasts 21 days and cuts out foods that cause liver congestion. These include bread, rice, pasta, potatoes, sugar, dairy and soy. Meat, lean proteins and "good" fats are initially cut but then re-introduced.
Good fats may include fish oil, coconut oil, flax seed oil and anything high in omega-3 fatty acids.
A key is realizing that allergies are always a response to something that is not actually harmful. They are caused by cells releasing a pro-inflammatory substance.
He said antihistamine medications can work to an extent in that they block H1 receptors, which cause symptoms like itchy eyes and a runny nose. However, H2 and H3 receptors remain active, causing emotional responses from H3 and symptoms like heartburn and irritable bowel syndrome from H2. Rashidian said this could be why some patients will complain about issues like anxiety and depression in addition to their typical allergy symptoms.
A histamine cleanse or changing nutritional habits are generally more effective in blocking all three receptors, Rashidian said.
To prepare for allergy season without dedicating to a full cleanse, Rashidian tells patients to eat foods rich in Vitamin C or take supplements as long as they aren't synthetic.
Another good allergy blocker is one to two teaspoons of raw honey every night. Rashidian said this is especially good for people who are allergic to pollen since bees are already using it to make honey, and so the body is desensitized.
"If it's already in you, you don't react as much," Rashidian said.
Rashidian also recommends leafy greens, fish oils and probiotics, which are considered a good bacteria to help with digestion. Probiotics can be found in certain yogurts and breast milk, Rashidian said, attributing more moms formula feeding to an increase in children with allergies.
Other causes include increased immune system stress; chemical pollution in the air, water and food; and genetic manipulation in plants.
Rashidian says allergy season typically begins in early April and lasts as long as early November. He suggests people start the cleanse about two weeks before their symptoms usually start.
Mid Atlantic Chiropractic Center - Expert Chiropractors in Frederick, MD
WE ARE ON THE GROW
In 2020, with tremendous pride and excitement, we announced that Mid Atlantic Chiropractic Center was expanding to better serve the health needs of our growing community. In August of 2020, our new state-of-the-art office was officially opened to the Frederick community. This office is located at 2480C Osprey Way South in the beautiful Market Square shopping center, directly across from the One Life Fitness gym.
MACC was established in 2006 by Dr. Amir Rashidian. Now he, and his world-class team, are consistently bringing the same amazing care that has made MACC a leader in the healthcare profession and the choice of thousands in the greater Frederick community. To schedule an appointment or enjoy a tour of our new office, call our office number 301-698-0001.
Mid Atlantic Chiropractic Center is a top-ranked provider of chiropractic care for patients of all ages, employing hands-on techniques and state-of-the-art technology to assess and treat a broad array of medical conditions. In fact, we received the great honor of winning Frederick News Post's 2020 Award for Best Chiropractor! We are so humbled by this award and look forward to continuing to serve Frederick for many years to come! At Mid Atlantic Chiropractic Center in Frederick, MD, we offer holistic, patient-centered chiropractic care for neck pain, back pain, sciatica, herniated discs, and migraines, as well as pediatric chiropractic care and posture corrections for adults and children. With two convenient Frederick locations, we are well-equipped to help the residents of Frederick County achieve greater health than they ever imagined possible. Mid Atlantic Chiropractic Center welcomes new patients, give us a call today!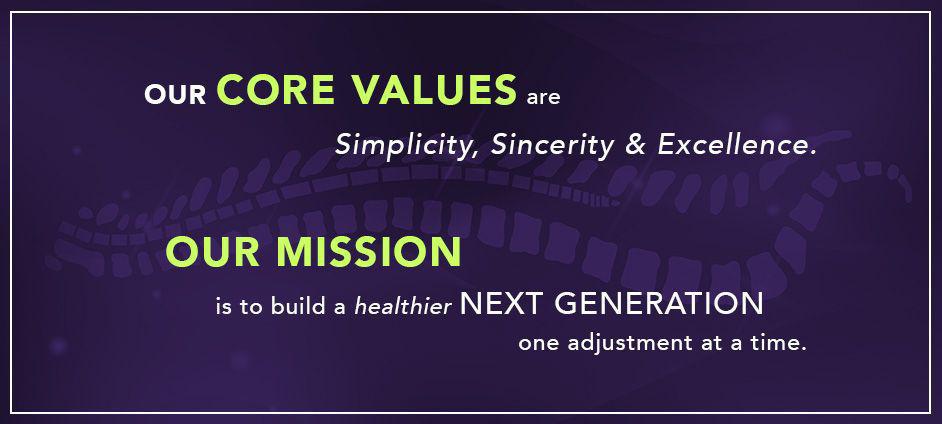 Sharone F
"My family relies on the Mid-Atlantic Clinic for our medical needs. The staff there is always friendly, courteous and the Rashidians are seriously wonderful people!"
Jonathan T
"Office staff is always pleasant and on top of their game. 6 years ago i crawled into his office and walked out the same day. I would highly recommend him and his staff"
Amber T
"Dr. Amir is the best! He helped me I threw out my back last year. I go to him every week for an adjustment. He is so wonderful. I would highly recommend this place."
Eugene B.
"As always, you do a great job of taking care of my back. Carol and i wouldn't go anyplace else for our chiropractic care!"
Abigail R.
"You all are the best! You always treat everyone with honest kindness and true caring. Helping people to lead a better, stronger life is obviously your goal."
Donna P.
"The staff is warm, friendly and welcoming, and Dr. Amir is just amazing. This practice is upbeat, fun and truly does support the health of the whole patient."
April D.
"I love my chiropractor & the friendly staff! I feel comfortable @ MidAtlantic before my adjustment relief. Have been a client for 7 years and look forward to many more."
Kathleen N.
"Dr Rashidian continues to provide excellent care. He is kind, precise, and gentle but effective with his adjustments 🙂 Your new "digs" are beautiful!"
Ed R.
"I have long track record of working with chiropractors and Dr. Rashidian is the best by far. He will change your life for the better."
Ashton H.
"Everyone was super nice and informative. They actually listen to your problems and want to help! Very refreshing."
Alice F.
"I had an adjustment yesterday and it really made a difference. Dr. R is knowledgeable and very good. I'm pleased to have him as my Chiropractor for over 4 years."
Krista L.
"I would recommend to anyone no matter what your health status. MACC is part of my family now and forevermore"
Judy R.
"The folks are caring and attentive. I always feel better after an appointment!"
Jennifer U.
"I would recommend Mid Atlantic Chiropractic to anyone.. They changed my life."
Mardelle H.
"Dr. Amir is WONDERFUL! He listens to your concerns and questions, and truly cares about you, as does the entire staff at Mid Atlantic Chiropractic Center!"
Verified Patient
"After my first set of treatments, my pain in my neck was lessened, my back felt straighter and I was more confident in the way I felt and the way I looked."
Stephen S.
"Great service, great people"
Carol & Gene Buckalew
Our family has a long term relationship with MAC. Our needs were addressed directly in our first visits and we were given an detailed program to follow.