I was 10 years old and my dad sat me down and he said, "We're moving to America. And before we go I'm going to take you and show you the village where our ancestors came from." And so we got in the car we drove toward the mountains and we got close to the mountains we got out of the car and we rode these mules, these little mules, around the side of the mountain to look. We came to this valley where there was a village and this village was in the most beautiful place you can imagine. Green trees all around, there was a river that ran right next to it and people are washing pots and pans in the river and there's in-ground oven right there where people in traditional clothing they're baking bread. And people just walk around, no motorized vehicles whatsoever it was like going back in time and my dad and I were standing there 10 years old.
And we were just taking it all in and looking around. And as we're standing there a man runs out of his house. These are mud huts, very small primitive homes. So a man runs out of his house. He's frantic, he's scared, he's upset and he's screaming asking for help. He speaks our language but it's a different dialect and I can't really understand what he's saying. So people followed him into his house and I did too with my dad we walked in to see what was going on; maybe we can help. And so we walked in we noticed there was a woman laying on her back leaning against the wall on a mat on the floor. And she's very, very pregnant and she's in a lot of pain and every few minutes she's screaming in agony and tears are coming down her eyes. And no one knows how to help her. And I'm standing here and she's over there my dad's over here and there's a bunch of people all around us some of them are smoking in the same room. And finally a midwife showed up. We all went to side she walked over she knelt down she examined the woman just a couple of minutes and listened with a stethoscope and stood back up said, "I'm really sorry. The baby is not alive and there's nothing I can do." Dropped her head, walked out, nothing she could do. And I said, "What? Nothing?"
And I'm getting nervous and scared and I see her suffering and the man who had been out there and who was frantic he just kind of collapsed, he fell to his knees crying. Why is this happening? We were just about to start a family. How could this be. And I'm thinking he has to sit with her and hold her hand and watch her pass on. I started to feel tight in the throat. You know when you start to feel choked up and tears are welling up in my eyes. I'm 10 years old and my chest is getting really tight and I'm trying to catch my breath and I'm having a panic attack and my dad picked me up, carried me outside, put me down, talked to me, calmed me down. And then we got on the mule and we went back down and we got in the car and we went home and I was never the same after that. And we were in the car driving home I said, "Dad, I got it figured out." "What you got figured out son?" "I know what I want to do. I'm going to be a surgeon. I'm going to grow up to be a surgeon I'm going to be the best surgeon in the world. I'm going to carry my medical bag with me everywhere I go and I'm going to save lives. That's my mission for the rest of my life. Sounds good.
And so fast forward about nine years. I'm 19 years old and and my dad at this point is 70 years old and he is in pain again, tremendous pain. Amazing amount of pain. He's wearing a neck brace and and he's on heavy painkillers, it's affecting his personality and his mood and the pain so much it's shooting down both arms going all the way down. He's weak in the hands, he's lost sensation in his hands and he can't feed himself with a spoon or a fork. He can't hold a cup of water or a cup of coffee and he can't write, he can't hold a pen anymore. And my dad's passion was writing. He loved writing, he was always writing jokes and poems, he was a great storyteller one of the best you can imagine. And he liked to write letters. He wrote letters to politicians. Any politician you can think of got a letter from my dad telling him or her how to do their job. He loved it so he wrote letters. He wanted to write a book but you know now he couldn't even hold a pen his hands were so weak.He couldn't hold a pen.
And somebody had to feed him and somebody had to help him get dressed. You can imagine there was nothing he could do on his own and so we took him to a neurosurgeon and I went with him and went to the neurosurgeon, and he said, "Sir, you needed surgery yesterday. What are you waiting for?" He said, "I'm afraid. What are you going to do?" Well the surgeon said, "We're going to take these metal rods and these bolts we're going to fuse your whole neck will screw them into your spine and fuse your neck. You'll never turn your head again. You may not regain function of your hands but we're hoping you have less pain. By the way there's a 25% chance you're gonna die because you're old." And so we got a second opinion a second neurosurgeon said, "Yeah, you needed surgery yesterday. We're going to take these rods and bolts we're going to screw them into your spine, fuse your whole neck, you'll never turn your head again. You may not regain function of your hands. But we are hoping . . . " What kind of word is "hope"? Does that give you confidence? "We're hoping you have less pain and by the way 25% chance you'll die because you're old." The third neurosurgeon said the same thing.
And so my dad and I get in a taxi to go home and I'm sitting in the back of the taxi like this. A stack of M.R.I.s and X- rays, my dad's medical files right there in my hand. And I just looked over at my dad and he's wincing because he's in pain. Again he's got the neck brace on and every bump that taxi hits sends a lightning bolt of pain down his arms. Unreal. And I just start to get choked up all over again like I can't catch my breath, my chest getting tight, my throat tightening up, tears are filling my eyes. And I go, "What happened? Now what?" I remember the lady in the village and thinking I feel exactly the same as I did then. I promised myself I'd never feel helpless like that ever again but here I am all over again, this my own dad and what's the difference? He's going to die slowly or he's going to die under the knife. What do you do? What would you do?
The taxi driver happened to speak the same language as my dad and I and he said, "I know a chiropractor up the street. I don't know what he does but I've heard he helps people like you. Do you want to take you there?" We said, "No, mind your own business keep driving." Just kidding! We said "Sure let's try it." And he pulled up to this place, it was under construction and the doctor was moving his practice to that town and he was actually doing some of the construction himself because we had to knock and he opened the door and he was dressed okay but there was dust and paint flying everywhere and the place looked like a war zone. And we walk in, we go, "This is a doctor?" And he said, "Yeah, I'm the doctor come on in. I'm just renovating." And he pulled up some crates and we sat on them and he brought up a small view box and he plugged it into the wall and he started looking at the M.R.I.s and the X-rays and he started explaining chiropractic and none of that made any sense to me or my dad. He used words like healing from the inside out. Didn't make any sense to me. He talked about the nervous system and the system of healing in the body and how life and information flows from the brain through the spinal cord out the nerves into the organs of your body and how that cannot be interfered with. Again, I had no idea what I was talking about.
It didn't make any sense to me. He said, "I can help you." Give me six weeks, if you're a little bit better just a little bit better in six weeks then give me six more weeks as long as you're improving will continue if you don't want to surgery if you don't want to risk your life. This is your alternative. What you want to do? And we said, "Let's go for it, let's try it." So he got his first chiropractic adjustment right then and there. Most of you know what a chiropractor adjustment is, but we're going to talk about that. He went back almost every day. Not three days a week, he went six days a week for six weeks. At the end of that time, if you asked him, "Are you any better?" He would have said, "I don't know. I don't think so." If you'd asked anyone else, "Does he look like he's any better?" They would say, "Well, we can't really tell if he's any better." But the one thing everybody noticed for sure he stopped getting worse. So he said let's keep going. It might work.
Six weeks later he was a little better, six weeks after that he was a little better than that, six and a half months later he walked into that chiropractor's office the construction was done there was a nice beautiful reception counter, there was a receptionist behind the counter a young lady. There were patients waiting in the reception room waiting to be seen. And that same doctor was in the back running back and forth between rooms seeing his patients and his assistant was chasing them like it was his tail. And so my dad walked in, picked up the pen himself with his hand, signed his name on the sign in sheet. It was the first time he could use his hand to write again. And that receptionist started to clap she couldn't believe it. She got all teary eyed because she said, "Usually I have to hold his hand for him or I have to write his name in there for him but he's writing on his own." He had function of his hands back. That day he threw his pain pills in the trash. And everybody celebrated, the doctor came out and celebrated. And my dad start to write again jokes and letters and poems. Started writing to the politicians all over again.
And he lived another 18 years after that and at the age of 88, he'd get up early in the morning do his neck exercises and his other exercises or go out the door or go visit his friends. Most of them are nursing homes, not him. It was a good life and I got to have my dad for an extra 18 years. Eighteen years more than I may have had him and so I tell you that because there's a there's a reason I get so excited about chiropractic there's a reason that I do what I do. You see I decided to become a chiropractor, not a surgeon, for one reason and that reason is there aren't enough chiropractors but there's plenty of surgeons. I believe you save more lives if you save them from surgery than if you do the surgery. I'm a chiropractor for that reason.
Mid Atlantic Chiropractic Center - Expert Chiropractors in Frederick, MD
WE ARE ON THE GROW
In 2020, with tremendous pride and excitement, we announced that Mid Atlantic Chiropractic Center was expanding to better serve the health needs of our growing community. In August of 2020, our new state-of-the-art office was officially opened to the Frederick community. This office is located at 2480C Osprey Way South in the beautiful Market Square shopping center, directly across from the One Life Fitness gym.
MACC was established in 2006 by Dr. Amir Rashidian. Now he, and his world-class team, are consistently bringing the same amazing care that has made MACC a leader in the healthcare profession and the choice of thousands in the greater Frederick community. To schedule an appointment or enjoy a tour of our new office, call our office number 301-698-0001.
Mid Atlantic Chiropractic Center is a top-ranked provider of chiropractic care for patients of all ages, employing hands-on techniques and state-of-the-art technology to assess and treat a broad array of medical conditions. In fact, we received the great honor of winning Frederick News Post's 2020 Award for Best Chiropractor! We are so humbled by this award and look forward to continuing to serve Frederick for many years to come! At Mid Atlantic Chiropractic Center in Frederick, MD, we offer holistic, patient-centered chiropractic care for neck pain, back pain, sciatica, herniated discs, and migraines, as well as pediatric chiropractic care and posture corrections for adults and children. With two convenient Frederick locations, we are well-equipped to help the residents of Frederick County achieve greater health than they ever imagined possible. Mid Atlantic Chiropractic Center welcomes new patients, give us a call today!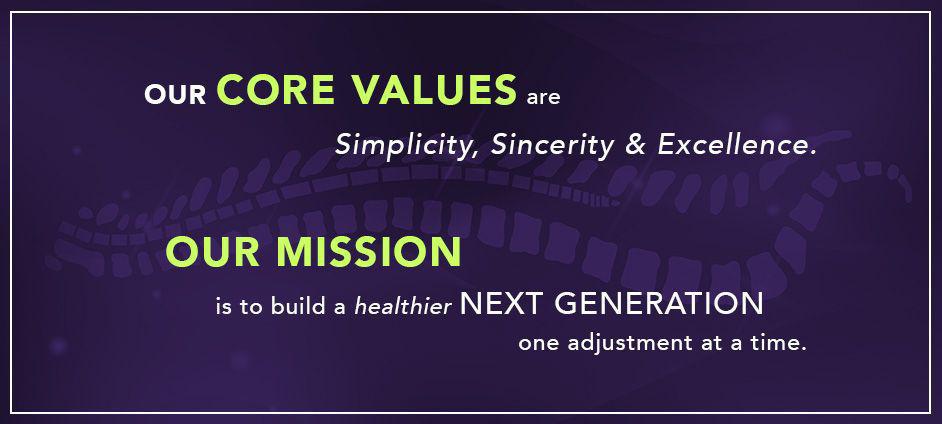 Sharone F
"My family relies on the Mid-Atlantic Clinic for our medical needs. The staff there is always friendly, courteous and the Rashidians are seriously wonderful people!"
Jonathan T
"Office staff is always pleasant and on top of their game. 6 years ago i crawled into his office and walked out the same day. I would highly recommend him and his staff"
Amber T
"Dr. Amir is the best! He helped me I threw out my back last year. I go to him every week for an adjustment. He is so wonderful. I would highly recommend this place."
Eugene B.
"As always, you do a great job of taking care of my back. Carol and i wouldn't go anyplace else for our chiropractic care!"
Abigail R.
"You all are the best! You always treat everyone with honest kindness and true caring. Helping people to lead a better, stronger life is obviously your goal."
Donna P.
"The staff is warm, friendly and welcoming, and Dr. Amir is just amazing. This practice is upbeat, fun and truly does support the health of the whole patient."
April D.
"I love my chiropractor & the friendly staff! I feel comfortable @ MidAtlantic before my adjustment relief. Have been a client for 7 years and look forward to many more."
Kathleen N.
"Dr Rashidian continues to provide excellent care. He is kind, precise, and gentle but effective with his adjustments 🙂 Your new "digs" are beautiful!"
Ed R.
"I have long track record of working with chiropractors and Dr. Rashidian is the best by far. He will change your life for the better."
Ashton H.
"Everyone was super nice and informative. They actually listen to your problems and want to help! Very refreshing."
Alice F.
"I had an adjustment yesterday and it really made a difference. Dr. R is knowledgeable and very good. I'm pleased to have him as my Chiropractor for over 4 years."
Krista L.
"I would recommend to anyone no matter what your health status. MACC is part of my family now and forevermore"
Judy R.
"The folks are caring and attentive. I always feel better after an appointment!"
Jennifer U.
"I would recommend Mid Atlantic Chiropractic to anyone.. They changed my life."
Mardelle H.
"Dr. Amir is WONDERFUL! He listens to your concerns and questions, and truly cares about you, as does the entire staff at Mid Atlantic Chiropractic Center!"
Verified Patient
"After my first set of treatments, my pain in my neck was lessened, my back felt straighter and I was more confident in the way I felt and the way I looked."
Stephen S.
"Great service, great people"
Carol & Gene Buckalew
Our family has a long term relationship with MAC. Our needs were addressed directly in our first visits and we were given an detailed program to follow.