See Your Chiropractor Often
Why you should see your chiropractor as often as you see your dentist?
Dentists look for cavities in your teeth. Chiropractors look for subluxations in your spine.
Do you necessarily feel it when you have a tooth cavity? In the same way you could have a subluxations in your spine and not feel it.
What happens to a tooth cavity if you don't fix it? It will get worse, it will continue to decay, it will rot through the whole tooth and begin to affect the surrounding teeth. In the same way, a subluxation is degenerative. It will decay and cause progressive debilitating arthritis in the affected joint and then begin to affect the surrounding joints of the spine.
Who is susceptible to getting a tooth cavity? Anyone who has teeth. Who is susceptible to spinal subluxations? Anyone who has a spine. Do babies have spines? Do the elderly have spines? Spineless people need not apply.
Can you correct a tooth cavity by eating right, exercising, and taking supplements? Of course not. In the same way, exercise, massage, nutrition, acupuncture, drugs, and injections will not correct a spinal subluxation.
Who is the only person who can fix a tooth cavity? A dentist. Who is the only person who can correct a subluxation? Not the physical therapist, not the massage therapist, not the acupuncturist, not the nutritionist, and certainly not the pharmacist. The only person, trained and qualified to adjust the spine and correct a subluxation is a chiropractor.
How does a dentist determine if you definitely have a tooth cavity? He takes x-rays. How does a chiropractor determine if you definitely have a spinal subluxation? He takes spinal x-rays.
When is the best time to fix a tooth cavity? The sooner the better. When is the best time to correct a spinal subluxation? The sooner the better.
So you don't necessarily feel it. It will degenerate if you don't fix it. Anyone with a spine is susceptible to it. Exercise, nutrition, drugs, and injections can't correct it. It can only be detected by x-ray and corrected by a chiropractor. Shouldn't you see your chiropractor as often as you see your dentist? If you neglect your teeth, they can be replaced by false teeth or implants. There is no alternative to the human spine, so you better take care of it.
Mid Atlantic Chiropractic Center - Expert Chiropractors in Frederick, MD
WE ARE ON THE GROW
In 2020, with tremendous pride and excitement, we announced that Mid Atlantic Chiropractic Center was expanding to better serve the health needs of our growing community. In August of 2020, our new state-of-the-art office was officially opened to the Frederick community. This office is located at 2480C Osprey Way South in the beautiful Market Square shopping center, directly across from the One Life Fitness gym.
MACC was established in 2006 by Dr. Amir Rashidian. Now he, and his world-class team, are consistently bringing the same amazing care that has made MACC a leader in the healthcare profession and the choice of thousands in the greater Frederick community. To schedule an appointment or enjoy a tour of our new office, call our office number 301-698-0001.
Mid Atlantic Chiropractic Center is a top-ranked provider of chiropractic care for patients of all ages, employing hands-on techniques and state-of-the-art technology to assess and treat a broad array of medical conditions. In fact, we received the great honor of winning Frederick News Post's 2020 Award for Best Chiropractor! We are so humbled by this award and look forward to continuing to serve Frederick for many years to come! At Mid Atlantic Chiropractic Center in Frederick, MD, we offer holistic, patient-centered chiropractic care for neck pain, back pain, sciatica, herniated discs, and migraines, as well as pediatric chiropractic care and posture corrections for adults and children. With two convenient Frederick locations, we are well-equipped to help the residents of Frederick County achieve greater health than they ever imagined possible. Mid Atlantic Chiropractic Center welcomes new patients, give us a call today!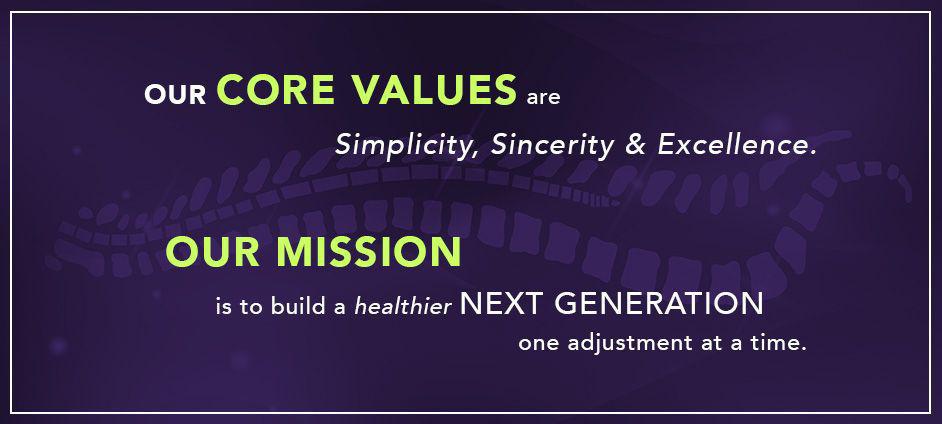 Sharone F
"My family relies on the Mid-Atlantic Clinic for our medical needs. The staff there is always friendly, courteous and the Rashidians are seriously wonderful people!"
Jonathan T
"Office staff is always pleasant and on top of their game. 6 years ago i crawled into his office and walked out the same day. I would highly recommend him and his staff"
Amber T
"Dr. Amir is the best! He helped me I threw out my back last year. I go to him every week for an adjustment. He is so wonderful. I would highly recommend this place."
Eugene B.
"As always, you do a great job of taking care of my back. Carol and i wouldn't go anyplace else for our chiropractic care!"
Abigail R.
"You all are the best! You always treat everyone with honest kindness and true caring. Helping people to lead a better, stronger life is obviously your goal."
Donna P.
"The staff is warm, friendly and welcoming, and Dr. Amir is just amazing. This practice is upbeat, fun and truly does support the health of the whole patient."
April D.
"I love my chiropractor & the friendly staff! I feel comfortable @ MidAtlantic before my adjustment relief. Have been a client for 7 years and look forward to many more."
Kathleen N.
"Dr Rashidian continues to provide excellent care. He is kind, precise, and gentle but effective with his adjustments 🙂 Your new "digs" are beautiful!"
Ed R.
"I have long track record of working with chiropractors and Dr. Rashidian is the best by far. He will change your life for the better."
Ashton H.
"Everyone was super nice and informative. They actually listen to your problems and want to help! Very refreshing."
Alice F.
"I had an adjustment yesterday and it really made a difference. Dr. R is knowledgeable and very good. I'm pleased to have him as my Chiropractor for over 4 years."
Krista L.
"I would recommend to anyone no matter what your health status. MACC is part of my family now and forevermore"
Judy R.
"The folks are caring and attentive. I always feel better after an appointment!"
Jennifer U.
"I would recommend Mid Atlantic Chiropractic to anyone.. They changed my life."
Mardelle H.
"Dr. Amir is WONDERFUL! He listens to your concerns and questions, and truly cares about you, as does the entire staff at Mid Atlantic Chiropractic Center!"
Verified Patient
"After my first set of treatments, my pain in my neck was lessened, my back felt straighter and I was more confident in the way I felt and the way I looked."
Stephen S.
"Great service, great people"
Carol & Gene Buckalew
Our family has a long term relationship with MAC. Our needs were addressed directly in our first visits and we were given an detailed program to follow.