Why Chiropractic?
Chiropractic is the practice of removing interference between the nervous system and the rest of the body. With regular chiropractic adjustments, the brain and nervous system are able to communicate with the body, and your body can heal itself the way it was designed to. And it is the most popular drugless health solution!
How much does chiropractic cost?
The cost of chiropractic care will vary widely depending on the severity of your condition. Chiropractic care should be viewed as an investment on your health; it has been proven that long-term chiropractic care can stop the aging process, reduce anxiety, and improve quality of life 1,2,3. When you invest in chiropractic care, you are investing in your future. In our office, a visit consisting of a chiropractic adjustment is $60 and discounts are offered based on available payment plans. The cost of an initial visit is higher because it includes a physical exam, computerized diagnostic tests, and spinal x-rays. Based on the results of your exam, tests, and x-rays, the doctors will prescribe a treatment plan that is customized specifically for our body's needs. Always remember that our doctors offer complimentary consultations. You are welcome to schedule an in-office consult or a quick ten minute telephone consult with one of our doctors.
References
1. https://www.semanticscholar.org/paper/Surrogate-Indication-of-DNA-Repair-in-Serum-After-A-Campbell-Kent/53da9f5a93446c1d9c4614519aa9d426c6442363
View the full article here: http://www.expressfullhealthpotential.com/uploads/3/1/8/2/31829261/surrogate_indication_of_dna_repair_in_serum_in_long_term_chiro_care.pdf
2. https://www.semanticscholar.org/paper/Improvement-in-Symptoms-Related-to-Depression%2C-and-Dc/786ed5f4746a428863235a47e54e945419984f5b
Can a chiropractor break my neck?
Can a chiropractor accidentally break my neck? This is extremely improbable. In my opinion, even the incredible hulk would have a hard time generating enough force to break a neck. The other day, my patient said that she had seen a movie where a hit man broke someone's neck. I asked if she had ever heard of that happening in real life. I've never heard of that, have you? A professor of chiropractic once asked a U.S. Special Forces Green Beret (a highly trained killing machine) that same question. He said that even for people who have been specifically trained to do it, it is extremely difficult to do so. This is not part of the chiropractic student's curriculum. Check out our next blog post. It will discuss: What is included in a chiropractor's education?
Why do I have to keep going for the rest of my life? Can't you just crack me a few times and I'll be better?
Let's start by differentiating between a 'crack' and an adjustment. I'm not exactly sure what a 'crack' is, but it sounds like a bad thing. An adjustment is a specific correction applied in a precise way to a single vertebra. Only the vertebrae that need to be adjusted will be. You may come in and not have any subluxations or areas that need to be adjusted. You'll still get your spine checked, but then you'll get the good news that there are no subluxations. Just like when you go to the dentist and don't have any cavities. You still go to the dentist regularly to keep your teeth healthy. In the same way, it is important to see a chiropractor regularly to maintain your spinal health. Similarly, if you are trying to get in shape by going to the gym, you wouldn't stop going when you start looking your best; you would keep going in order to maintain all that progress you've achieved!
What is included in a chiropractor's education?
Chiropractors undergo years of supervised training to ensure the safety and effectiveness of their adjustments. In fact, you can only attend chiropractic school if you already have a Bachelor's degree and have met your scholastic premedical requirements. Furthermore, the first two years of chiropractic school are nearly identical to medical school. During those two years, chiropractic students study anatomy, physiology, biochemistry, neuroanatomy, neurology, neurophysiology, toxicology, pathology, pharmacology, microbiology, etc. Then they need to pass board exams on each of those subjects before they can continue their education. The next two years is spent doing rounds and rotations in various clinics, receiving hands-on training in specific chiropractic techniques. They are also required to successfully care for several hundred actual patients before being allowed to graduate from chiropractic school. When a chiropractic student approaches the end of his/her clinical requirements, they are permitted to sit for the next round of the national board examinations. Once the student has passed part one of the national boards, they are permitted to take part 2, part 3, and part 4 of the national boards. They are also required to take the physical therapy board exam. As if that wasn't enough, they then have to sit for their respective state board exams. Rest assured, your chiropractor is thoroughly trained and tested.
What is the best way to pick out a mattress?
So often I'm asked "What's the best mattress to get?", "How do I know what's right for me?", and "Why is there such a big price difference between mattresses?"
This is what I tell my patients: Pick out three mattresses you like, that are comfortable and fit your budget. Then lie down on each mattress flat on your back, and have someone take your picture so the camera is horizontally level with your body. Then lie on your side and have them take another picture so the camera is horizontally level with your body. Take these two pictures on each mattress total of 6 pictures. Bring the pictures in for the doctors to analyze, and then the doctors will give you their recommendation for the right mattress out of the three you chose.
Mid Atlantic Chiropractic Center - Expert Chiropractors in Frederick, MD
WE ARE ON THE GROW
In 2020, with tremendous pride and excitement, we announced that Mid Atlantic Chiropractic Center was expanding to better serve the health needs of our growing community. In August of 2020, our new state-of-the-art office was officially opened to the Frederick community. This office is located at 2480C Osprey Way South in the beautiful Market Square shopping center, directly across from the One Life Fitness gym.
MACC was established in 2006 by Dr. Amir Rashidian. Now he, and his world-class team, are consistently bringing the same amazing care that has made MACC a leader in the healthcare profession and the choice of thousands in the greater Frederick community. To schedule an appointment or enjoy a tour of our new office, call our office number 301-698-0001.
Mid Atlantic Chiropractic Center is a top-ranked provider of chiropractic care for patients of all ages, employing hands-on techniques and state-of-the-art technology to assess and treat a broad array of medical conditions. In fact, we received the great honor of winning Frederick News Post's 2020 Award for Best Chiropractor! We are so humbled by this award and look forward to continuing to serve Frederick for many years to come! At Mid Atlantic Chiropractic Center in Frederick, MD, we offer holistic, patient-centered chiropractic care for neck pain, back pain, sciatica, herniated discs, and migraines, as well as pediatric chiropractic care and posture corrections for adults and children. With two convenient Frederick locations, we are well-equipped to help the residents of Frederick County achieve greater health than they ever imagined possible. Mid Atlantic Chiropractic Center welcomes new patients, give us a call today!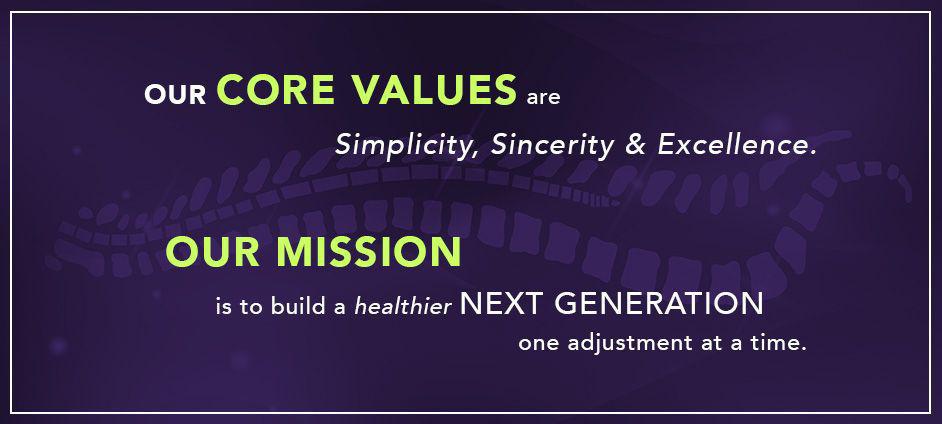 Sharone F
"My family relies on the Mid-Atlantic Clinic for our medical needs. The staff there is always friendly, courteous and the Rashidians are seriously wonderful people!"
Jonathan T
"Office staff is always pleasant and on top of their game. 6 years ago i crawled into his office and walked out the same day. I would highly recommend him and his staff"
Amber T
"Dr. Amir is the best! He helped me I threw out my back last year. I go to him every week for an adjustment. He is so wonderful. I would highly recommend this place."
Eugene B.
"As always, you do a great job of taking care of my back. Carol and i wouldn't go anyplace else for our chiropractic care!"
Abigail R.
"You all are the best! You always treat everyone with honest kindness and true caring. Helping people to lead a better, stronger life is obviously your goal."
Donna P.
"The staff is warm, friendly and welcoming, and Dr. Amir is just amazing. This practice is upbeat, fun and truly does support the health of the whole patient."
April D.
"I love my chiropractor & the friendly staff! I feel comfortable @ MidAtlantic before my adjustment relief. Have been a client for 7 years and look forward to many more."
Kathleen N.
"Dr Rashidian continues to provide excellent care. He is kind, precise, and gentle but effective with his adjustments 🙂 Your new "digs" are beautiful!"
Ed R.
"I have long track record of working with chiropractors and Dr. Rashidian is the best by far. He will change your life for the better."
Ashton H.
"Everyone was super nice and informative. They actually listen to your problems and want to help! Very refreshing."
Alice F.
"I had an adjustment yesterday and it really made a difference. Dr. R is knowledgeable and very good. I'm pleased to have him as my Chiropractor for over 4 years."
Krista L.
"I would recommend to anyone no matter what your health status. MACC is part of my family now and forevermore"
Judy R.
"The folks are caring and attentive. I always feel better after an appointment!"
Jennifer U.
"I would recommend Mid Atlantic Chiropractic to anyone.. They changed my life."
Mardelle H.
"Dr. Amir is WONDERFUL! He listens to your concerns and questions, and truly cares about you, as does the entire staff at Mid Atlantic Chiropractic Center!"
Verified Patient
"After my first set of treatments, my pain in my neck was lessened, my back felt straighter and I was more confident in the way I felt and the way I looked."
Stephen S.
"Great service, great people"
Carol & Gene Buckalew
Our family has a long term relationship with MAC. Our needs were addressed directly in our first visits and we were given an detailed program to follow.