Dr. Rashidian's Monthly Talk – Mid Atlantic Chiropractic Center
The StressProof Life by Dr. Amir Rashidian
These are just a few of the reviews for Dr. Amir Rashidian's book.
5.0 out of 5 stars A Must Read for a Stress Proofing your Life
By Alice L. Fisher on April 11, 2016
I purchased The StressProof Life book because I was interested in continuing on improving my health emotionally & physically. I have listened to some of Dr. Rashidian's talks & find them very informative & helpful. I find that reading this book & applying the information to my life has been very rewarding. He reiterates the information that he has taught me over the approximately 6 years that I have been his patient. It helps me to handle stress if I follow his advice especially concerning proper way of breathing, exercising, etc. This book is written as if he is there talking directly to you. He is very "passionate about chiropractic, healthcare, and prevention of disease" and I must add he gives God the credit which greatly impressed me. Dr. Rashidian is highly educated in his field. I highly recommend this book to anyone who is serious about their overall health.
5.0 out of 5 stars Love this book
By RL on April 10, 2016
Love this book!! It has been very beneficial to me because it has made me aware of what I have to change….to successfully exit the unworthy stress! Thanks to Doc Amir!
5.0 out of 5 stars This is not just another how to book….
By Kendra W. on April 6, 2016
This book has changed my way of thinking and handling stress. Everyone has stress in their lives and Dr. Rashidian's book gives you the tools to handle your stress and make it work for your good. Dr. Rashidian is highly intelligent and very gifted. His book is easy to read and full of information, including not only the how we should stressproof our life, but the reasons and science behind it. He writes with honesty, humor and hope for change. I am buying this book for everyone I know!
5.0 out of 5 stars This book is amazing if you live the life as most of us …
By Stephanie A Hewitt on April 2, 2016
This book is amazing if you live the life as most of us do – kids, house, work x2, education, bills to pay and places to be. I think we all want to, and honestly do our best to, reduce stress and live healthier. What Dr. Rashidian points out is we are close, but not quite. We need to make our bodies more able to handle stress, not reduce it at all!! Love the 3 minute ideas – finally!! someone gets that a 20 minute exercise block is nowhere near 20 minutes – it's more like an hour. I quit taking stress reduction exercise classes because I was more stressed after the exercise than if I had just stayed home! By the time I go home, settle a babysitter and kids, feed them and maybe yourself, change clothes, make sure all my work is done before it's too late, drive there in traffic, and then do it again but in reverse on the way back it was a 2.5 hour 45 minute class! Whew! 3 minutes though – I can do that if it ends up being 15. We used a generic 2 minute hourglass, turn it just once for 4 minutes and you're done for the day
5.0 out of 5 stars Rashidian provides clear and insightful advice that will literally change your life for the better!
By ed on March 29, 2016
Dr. Rashidian provides clear and insightful advice that will literally change your life for the better!
5.0 out of 5 stars Master your health
By S. Daniels on March 29, 2016
We all have stress in our lives. Taking the time to learn ways to handle stress and lessen its impact on your life is an important step toward a more healthy and fulfilling existence. That's why Dr. Rashidian's fascinating book is so great! Not only is The StressProof Life easy to read (no stress, I promise!), it's full of interesting stories and situations we can relate to. He also outlines solutions we can apply to our own life and, if followed, these recommendations really do work! I'm lucky enough to be a patient of his, so I know! One of the best parts is, we all get to move further away from the pill-popping society we've become. In an era of prescription-writing solutions to every medical grievance, it's a huge relief to discover a different avenue altogether. This book will not only guide you towards a stress-proof life, it will help you discover an exciting new path to overall great health.
5.0 out of 5 stars I just finished this book and thoroughly enjoyed it. The beginning story of your life brought …
By Amazon Customer on March 26, 2016
I just finished this book and thoroughly enjoyed it. The beginning story of your life brought tears to my eyes, and the ending where you found God and Jesus was very inspiring. I totally agree with everything you say, and learned some new things in "The Simple Seven." I've been working on this revolution for about 40 years now. Our profession needs more chiropractors like you to move this revolution forward. Keep up the great work and continue fixing those subluxations and making people well.
5.0 out of 5 stars amazingly simple but effective
By Mike G on March 26, 2016
If you want simple to follow strategies to living a healthful life in our complex, fast- paced world, get this book. Years ago I realized our medical system was geared to managing/treating disease not maintaining health. This information will provide anyone a roadmap to improve your odds of living a better quality, healthful life, in spite of constant stress. Read this only if you want take responsibility for your health, and live a better quality life. Do yourself a favor and get rid of the toxic prescription drugs, and follow the prescription to health in this book.
Well done Dr. R.
5.0 out of 5 stars I've known Dr. Rashidian for nearly 8 years and …
By Noah De Koyer on March 22, 2016
I've known Dr. Rashidian for nearly 8 years and I always knew this book was in him. A must read for those who are interested in stress-proofing their life naturally.
5.0 out of 5 stars Harness the Strength of your Stress
By Amazon Customer on March 22, 2016
Dr. Rashidian is no stranger to stress. His experiences in life have allowed him to achieve great things. This book speaks to your soul. If you need a boost in life, learn to harness the strength of your stress. -Dr. David J. Berring
5.0 out of 5 stars Dr. Amir Rashidian brings a fresh and authentic perspective …
By Amazon Customer on March 18, 2016
Dr. Amir Rashidian brings a fresh and authentic perspective on how to reach our potential in health and life. Thinking we will be able to avoid stress in life is not an option. With this in mind, Dr. Amir's approach on how to comprehensively increase our ability to handle the stress that will come our way is essential for those who want to live life to the full. You will be enlightened on not only the valuable information he shares and his unique applications, but you will also be entertained by the astounding stories he shares to illustrate his ideas as well. If health care providers and people who are seeking health care in the United States begin to take hold of these ideas, the course of the current health crisis will change dramatically.
5.0 out of 5 stars Amir has the ability to teach complex subjects in a simple and easy to understand way
By Amazon Customer on March 17, 2016
Highly entertaining and motivating book that changed my life! Dr. Amir has the ability to teach complex subjects in a simple and easy to understand way.
Mid Atlantic Chiropractic Center - Expert Chiropractors in Frederick, MD
WE ARE ON THE GROW
In 2020, with tremendous pride and excitement, we announced that Mid Atlantic Chiropractic Center was expanding to better serve the health needs of our growing community. In August of 2020, our new state-of-the-art office was officially opened to the Frederick community. This office is located at 2480C Osprey Way South in the beautiful Market Square shopping center, directly across from the One Life Fitness gym.
MACC was established in 2006 by Dr. Amir Rashidian. Now he, and his world-class team, are consistently bringing the same amazing care that has made MACC a leader in the healthcare profession and the choice of thousands in the greater Frederick community. To schedule an appointment or enjoy a tour of our new office, call our office number 301-698-0001.
Mid Atlantic Chiropractic Center is a top-ranked provider of chiropractic care for patients of all ages, employing hands-on techniques and state-of-the-art technology to assess and treat a broad array of medical conditions. In fact, we received the great honor of winning Frederick News Post's 2020 Award for Best Chiropractor! We are so humbled by this award and look forward to continuing to serve Frederick for many years to come! At Mid Atlantic Chiropractic Center in Frederick, MD, we offer holistic, patient-centered chiropractic care for neck pain, back pain, sciatica, herniated discs, and migraines, as well as pediatric chiropractic care and posture corrections for adults and children. With two convenient Frederick locations, we are well-equipped to help the residents of Frederick County achieve greater health than they ever imagined possible. Mid Atlantic Chiropractic Center welcomes new patients, give us a call today!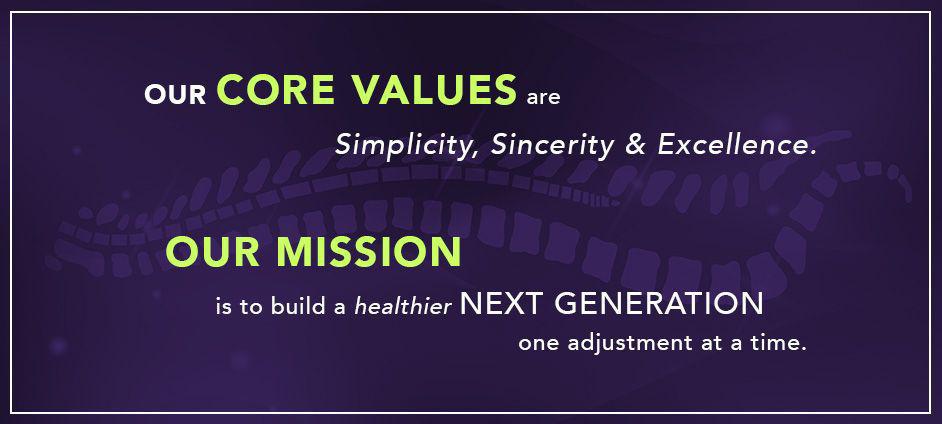 Sharone F
"My family relies on the Mid-Atlantic Clinic for our medical needs. The staff there is always friendly, courteous and the Rashidians are seriously wonderful people!"
Jonathan T
"Office staff is always pleasant and on top of their game. 6 years ago i crawled into his office and walked out the same day. I would highly recommend him and his staff"
Amber T
"Dr. Amir is the best! He helped me I threw out my back last year. I go to him every week for an adjustment. He is so wonderful. I would highly recommend this place."
Eugene B.
"As always, you do a great job of taking care of my back. Carol and i wouldn't go anyplace else for our chiropractic care!"
Abigail R.
"You all are the best! You always treat everyone with honest kindness and true caring. Helping people to lead a better, stronger life is obviously your goal."
Donna P.
"The staff is warm, friendly and welcoming, and Dr. Amir is just amazing. This practice is upbeat, fun and truly does support the health of the whole patient."
April D.
"I love my chiropractor & the friendly staff! I feel comfortable @ MidAtlantic before my adjustment relief. Have been a client for 7 years and look forward to many more."
Kathleen N.
"Dr Rashidian continues to provide excellent care. He is kind, precise, and gentle but effective with his adjustments 🙂 Your new "digs" are beautiful!"
Ed R.
"I have long track record of working with chiropractors and Dr. Rashidian is the best by far. He will change your life for the better."
Ashton H.
"Everyone was super nice and informative. They actually listen to your problems and want to help! Very refreshing."
Alice F.
"I had an adjustment yesterday and it really made a difference. Dr. R is knowledgeable and very good. I'm pleased to have him as my Chiropractor for over 4 years."
Krista L.
"I would recommend to anyone no matter what your health status. MACC is part of my family now and forevermore"
Judy R.
"The folks are caring and attentive. I always feel better after an appointment!"
Jennifer U.
"I would recommend Mid Atlantic Chiropractic to anyone.. They changed my life."
Mardelle H.
"Dr. Amir is WONDERFUL! He listens to your concerns and questions, and truly cares about you, as does the entire staff at Mid Atlantic Chiropractic Center!"
Verified Patient
"After my first set of treatments, my pain in my neck was lessened, my back felt straighter and I was more confident in the way I felt and the way I looked."
Stephen S.
"Great service, great people"
Carol & Gene Buckalew
Our family has a long term relationship with MAC. Our needs were addressed directly in our first visits and we were given an detailed program to follow.